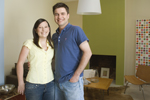 Painting and Decorating
Click here to find out why quality paint makes a difference.
Need some decorating advice, tips and inspiration? Visit your local PaintRight store! PaintRight are specialist paint and decorating stores across Australia, with quality service and plenty of knowledge to help you get every DIY job done.
With over 50 stores across 5 states, there's probably a PaintRight store near you. To search for your nearest store click here.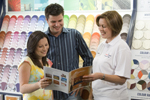 Great Services, Great Deals
PaintRight are your ideal painting and decorating consultants - From the right products for every job, to free colour matching and paint mixing on the spot,
PaintRight will help you get it right every time!
Plus, PaintRight have loyalty programs to make sure you get quality products at great prices, and with a smile! You can join our MiPaintRight membership for great deals and specials, click here to join today or visit your store now!

Loading Facebook